Hello everyone! I'm back with another blog post, and if you have seen in my previous posts I mostly discuss breakfast ideas or ideas for packed lunches but this week is going to be about dinner ideas. So if you're planning a party or a dinner for family or friends then this is the post for you! Shall we begin?
So the first idea is dedicated to my undying love for prawns and shrimp! And this recipe is for shrimp pasta with creamy mozarella sauce! This is a fairly simple recipe that takes about 30 minutes to make, so if you are someone who tends to be fairly busy in the day, I would recommend this to you! I would definitely try this at some point! The link to the recipe is here: Shrimp pasta with creamy mozarella sauce!
Soup is usually a perfect starter for any dinner planned! I love my family's famous chicken soups in the winter, so I found a recipe for a chicken soup that is similar! Italian Chicken Soup! This recipe is a little different than what we are used to making in our family as we like to add more spices and have a nice tingly flavour in the mouth as you're eating your soup, however this is a really simple recipe that would bring a warm, cozy feeling on a cold winter's night!
For me, I've always liked the idea of a rice bowl! It's always a filling and healthy way of a dinner! So I have found the perfect recipe for Cajun chicken with coriander and Lime rice! It's a 30 minute recipe which includes a lot of vegetables and nutrients such as vitamin C, A and protein! The link to this recipe is here: Cajun Chicken with Coriander and Lime Rice. 
If you don't already know, I absolutely LOVE salad bowls! It makes a perfect side dish or even a main course! It's very simple to put together some rice, vegetables and any other ingredients you may enjoy! So this next recipe is for a healthy quinoa summer salad which consists of quinoa, avocado, cucumber, spring onions, tomatoes and her s! The recipe for this delicious salad is here: Healthy Quinoa Summer Salad.
Burritos also make a very delicious dinner idea! This recipe I found is specially for anyone following a vegan diet! It is rich in fibre and protein and packed full of vegetables! I have personally never ate a burrito but after reading the recipe I would definitely try it out one day and when I do, I will upload it onto my instagram!  You can find the recipe here: The Ultimate Vegan Protein Burrito. This burrito is a very healthy alternative and is packed with nutrients and a LOT of protein!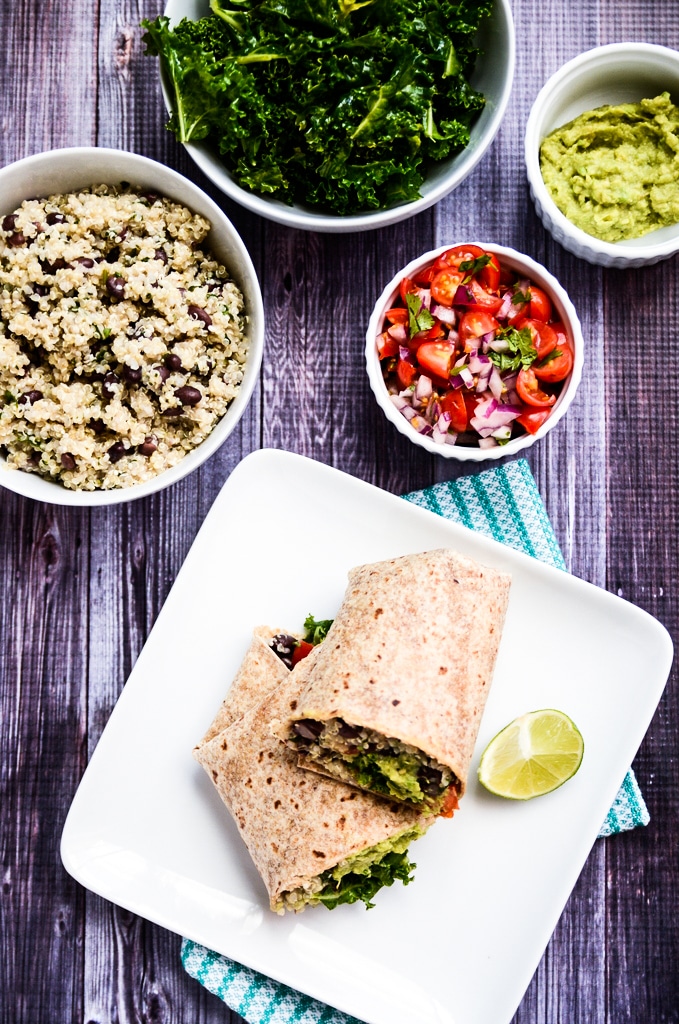 So that is all I had for now! Honestly there were so many recipes to choose from and my main problem is that I can't seem to choose just one! If you have any recipe suggestions feel free to leave a comment or if you have anything you want me to write a post about you can always DM me on my instagram which can be found on my contacts page at the bottom!
-Yours Truly, Raisa